THIS DOCUMENTARY SERIES IS THE FIRST MILESTONE IN OUR MULTIMEDIA PROJECT.
FOR TOO LONG HAVE OUR VOICES BEEN CENSORED, AND OUR WORDS MISCONSTRUED LEAVING US IN THE ROLE OF PLAYING THE REACTIONARY.
OUR ACTIONS HAVE ALWAYS BEEN SHOWN THROUGH THE LENSES OF OUR POLITICAL ADVERSARIES.
WE WILL CHANGE THAT! THIS PROJECT WILL SERVE THOSE THROUGHOUT EUROPEAN CIVILIZATION WHO HAVE BEEN SLIGHTED FOR DEFENDING THEIR NATION AND IDENTITY. MEDIA2RISE WILL ENABLE THIS VIA:
1.) ALLOWING THE VOICES OF THE CENSORED TO BE HEARD.
2.) SHOWING A CORRECT IMAGE OF OUR PEOPLE, ACTIVITIES, AND BEHAVIOR.
3.) FOSTERING AWARENESS OF THE TRUTH TO BUILD STRONGER RELATIONS & REPUTATION WITH THE PUBLIC.
MEDIA2RISE WILL SERVE AS ANOTHER WAY OF CREATING A COUNTER-CULTURE TO THE LEFT BY COVERING EVERYTHING FROM PRIVATE EVENTS, DEMONSTRATIONS, CONCERTS, ETC., WHILE ALSO CREATING OUR OWN ENTERTAINMENT FROM WITHIN THE NATIONALIST LIFESTYLE.   
TO OFFER A MEDIA OUTLET THAT WILL COUNTER THE LEFTIST-CONTROLLED MEDIA AND THE NARRATIVE THAT IS USED TO DEGRADE THE EFFORTS OF NATIONALIST MOVEMENTS AND PERSONALITIES. WE WISH TO GIVE OUR OWN PEOPLE A VOICE TO PROMOTE OUR IDEALS IN A POSITIVE AND TRUTHFUL PRESENTATION. WE BELIEVE COMMUNICATION TO OUR PEOPLE IS THE KEY TO WINNING HEARTS AND MINDS. FOR TOO LONG OUR MOVEMENTS HAVE SUFFERED WITHOUT AN OUTLET THAT CAN OFFER THIS STYLE OF DOCUMENTATION IN A MODERN AND ENGAGING WAY.
WE WILL TELL OUR OWN STORIES. WE WILL COMMUNICATE OUR OWN IDEALS. we are media2rise.
DECADES OF INCREASINGLY ANTI-WHITE POLICIES AND AN INTENTIONAL DETERIORATION OF NATIONAL IDENTITY AMONG WESTERN NATIONS AT THE HANDS OF A HOSTILE ELITE HAVE LEFT MANY PEOPLE AMONG OUR MOVEMENT VULNERABLE AND (SOCIALLY & FINANCIALLY) FRAGILE. DUE TO THIS FRAGILITY, THOSE SEEKING TO COOPERATE WITH MEDIA OUTLETS MUST EXERCISE EXTREME CAUTION AND DISCRETION. WE AT MEDIA2RISE RECOGNIZE THE IMPORTANCE OF ESTABLISHING RELATIONSHIPS BUILT UPON TRUST, AND WE AIM TO BE THE #1 INDEPENDENT MEDIA OUTLET FOR NATIONALISTS WORLDWIDE. WE UNDERSTAND FIRSTHAND THE RAMIFICATIONS OF IDENTITY DOXXING PERPETRATED BY OUR ENEMIES, THUS WE TAKE A DEEP COMMITMENT TO SECURITY WITHIN OUR PUBLICATIONS.
OUR STAFF IS COMPRISED OF WELL-KNOWN FIGURES WITH A STRONG HISTORY AS FRONTLINE ACTIVISTS. THIS SERVES AS OUR COMMITMENT TO ASSOCIATED INVOLVEMENT BUT ALSO AS OUR KEY TO EXCLUSIVE ACCESS TO AREAS WITHIN THE NATIONALIST MOVEMENT THAT NO MAINSTREAM JOURNALIST WOULD EVER HAVE THE PRIVILEGE TO REPORT ON.
ROB RUNDO, FOUNDER & DIRECTOR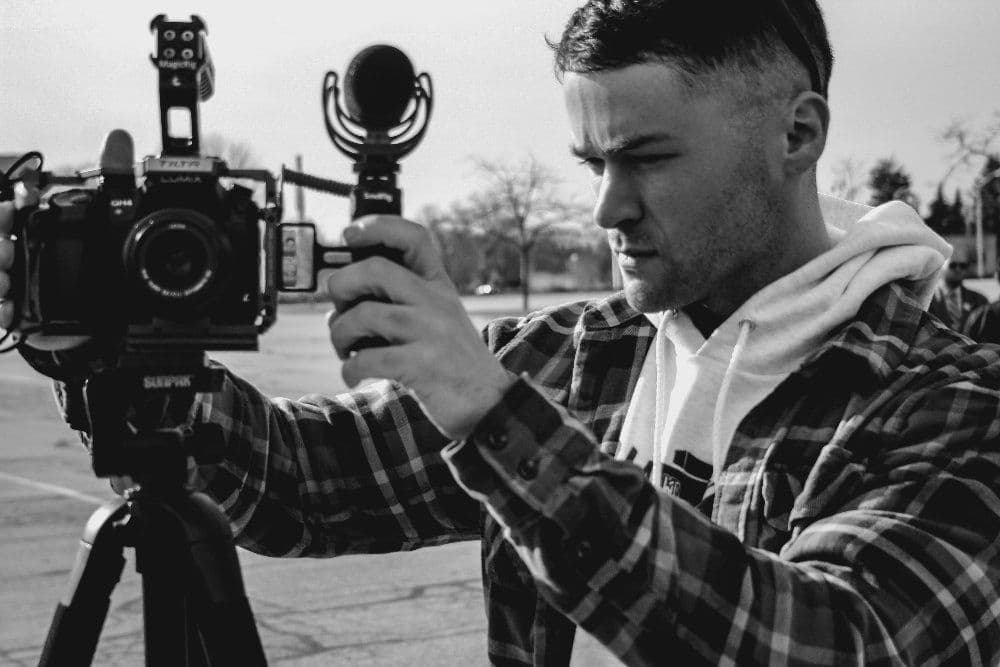 LUCCA CORGIAT, JOURNALIST & VIDEOGRAPHY
GRAHAM WHITSON, PRODUCTION & VIDEOGRAPHY